Here we are ! As you may know, I received the official Geek-Art book yesterday, and let me tell you that it's a real beauty, really nice printing, very thick and heavy, and full of awesomeness ! After more than a year of work, what a great feeling to hold it at last !
(…)
Once again, many, MANY thanks to all the artists who collaborated to this project. Let me tell you that your work is in a damn fine book !
The editor is Huginn&Muninn in France, famous for its geeky art books such as the ones on Alan Moore, Lego Star Wars, Garbage Pail Kids or Game of Thrones. The Geek-Art book is available on pre-order on Amazon.fr and the price is 39,95 euros for more than 400 pages of geek-art. The official release is this Friday, the 9th of november.
But if you're around Paris tomorrow, maybe you can get it sooner than anyone !
Let's meet at the Dernier Bar Avant la Fin du Monde in Paris, for an awesome Geek-Artshow !
–       You'll be able to catch the Geek-Art Book before anyone else, but also to get a signing from the finest French Geek-Artists : Grégoire Guillemin, Arian Noveir, Yves-José Malgorn and Orioto !

Greg Guillemin (entre autres boulots)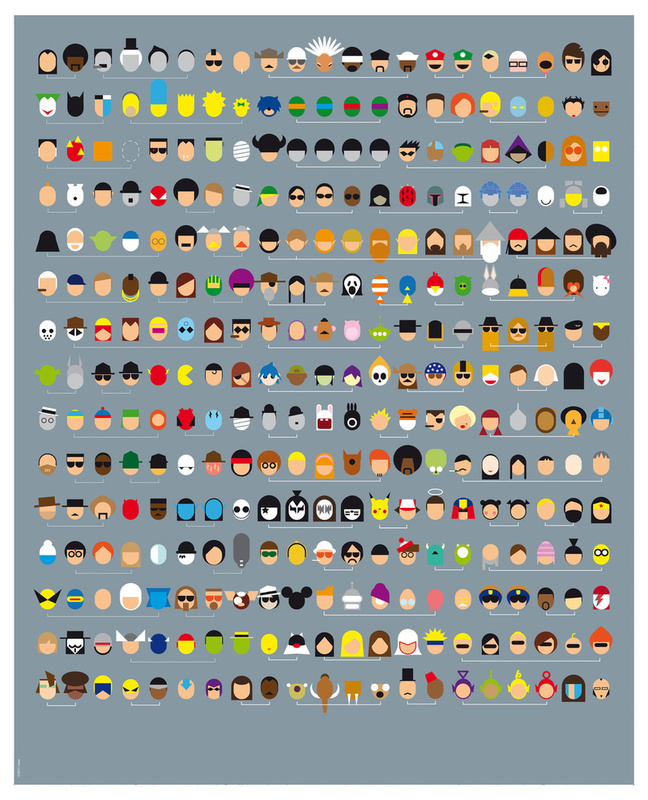 –       But there will also be an awesome artshow with artworks from the Geek-Artbook exposed and sold as ultra limited prints !
So if you're a Geek-Art lover, come and meet me and the artists ! What about sharing a drink ?
It will beginn at 4pm, but my advice is the sooner you're here the easier you'lle get a signed copy of the book !
I will wear a bowtie (cause bowties are cool) and you'll be able to get me some Duff or Jedi cocktails from the Bar 🙂
Once again, thanks to everyone involved in this crazy project, and thank to YOU my dear visitors ! Those three years of blogging were sometimes difficult, bt totally worth it thanks to your support. The book couldn't have existed without you guys !
So let's meet tomorrow and raise our glasse to the Geek-Art !
Geronimo !
Thomas OLIVRI